BIO-SURE
BIO-SURE is a range of products that can carry valuables in the temperature range of -30⁰C to +30⁰C even at ambient temperature of 50⁰C. Systems are designed that can maintain required environment conditions for upto 140 hours. Units are provided with customized stands that can safely carry the biological or medical valuable items. With a range of active and passive units using vapor compression, thermoelectrics and PCM(Phase Change Materials) technologies. Systems are particularly useful where dry-ice is unavailable and temperatures are required in the range of -20 0C for logistics.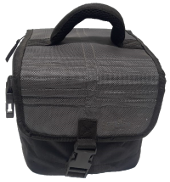 Solar Refrigerators and Cold Rooms
We design refrigerators and cold storages that can operate with alternate sources of energy like solar, wind, etc. Solar refrigerators and cold storages are designed optimally taking into consideration the cost, performance, time and user interface.
Solar-powered refrigerators are able to keep perishable goods such as meat and dairy cool in hot climates, and are used to keep much needed vaccines at their appropriate temperature to avoid spoilage.
Solar-powered refrigerators are typically used in off-the-grid locations where utility provided AC power is not available.
CUSTOMIZE YOUR PRODUCT
We also customize design products as per requirements of the customer. Customisation takes a minimum period of 15 days.
Any kind of cooling solution, customized manufacturing or product development can be offered to customers. We have a dedicated team of professionals, experienced in different fields to deliver what you require.